Our soccer program will work with young people of mixed ages and abilities.
The aim of this soccer program is to develop each participant in a safe and fun way. All of the participants will learn the fundamentals of soccer, as well as developing their team work and social skills. This soccer program will give participants the best foundation of soccer skills, techniques and knowledge to help them progress and develop for years.
We're very excited for our participants to start learning soccer with us.
We look forward to helping everyone to develop as soccer players, make new friends, and being active whilst having lots of fun!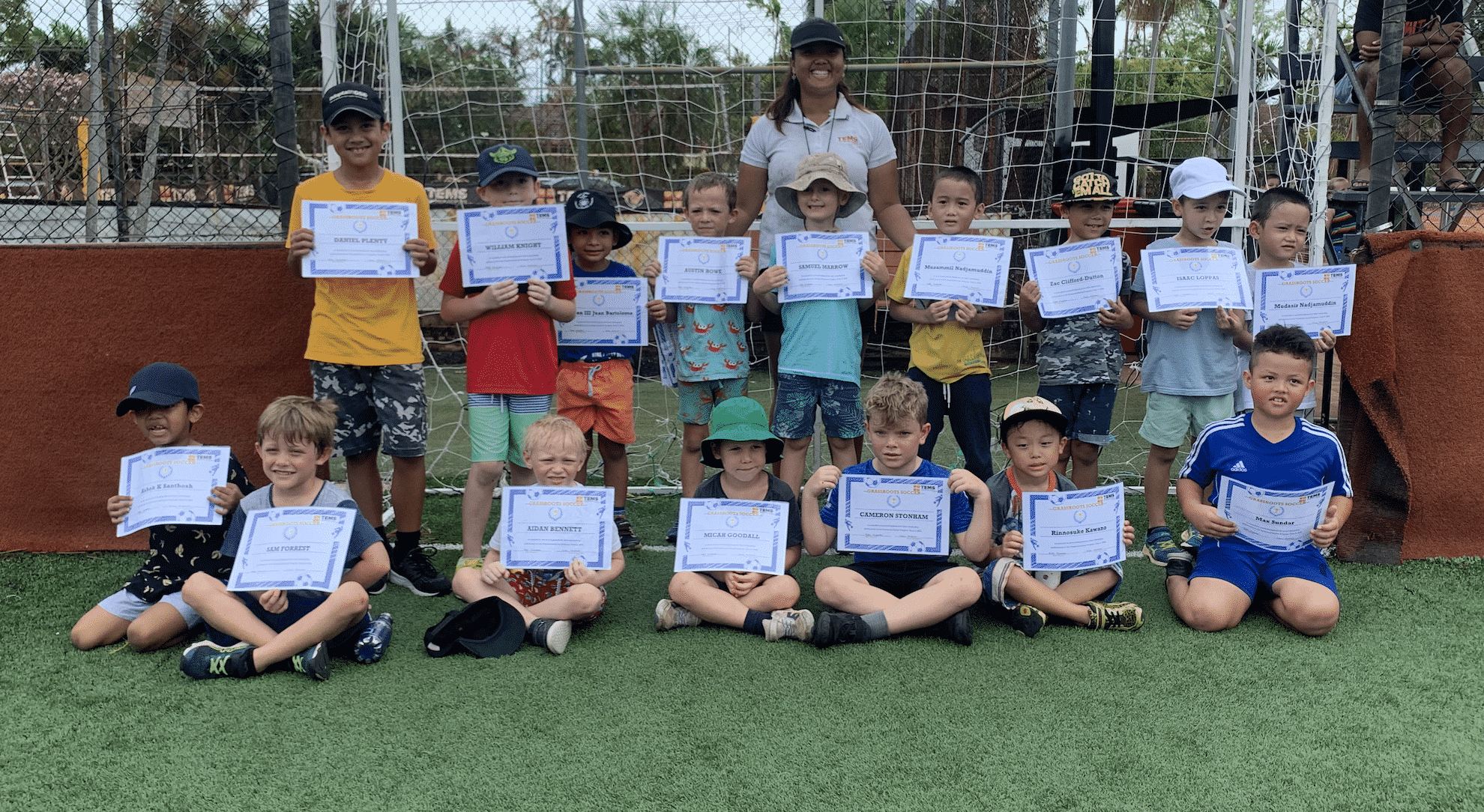 Soccer Programs:

Hot Feet (Ages 3 to 5):
Saturday Mornings 8:30am – 9:15am 
Grassroots (Ages 5+):
Tuesday Evenings 4:30pm – 5:30pm
Saturday Mornings 9:30am – 10:30am
Register for Term 3, 2022. Free trial for first timers.