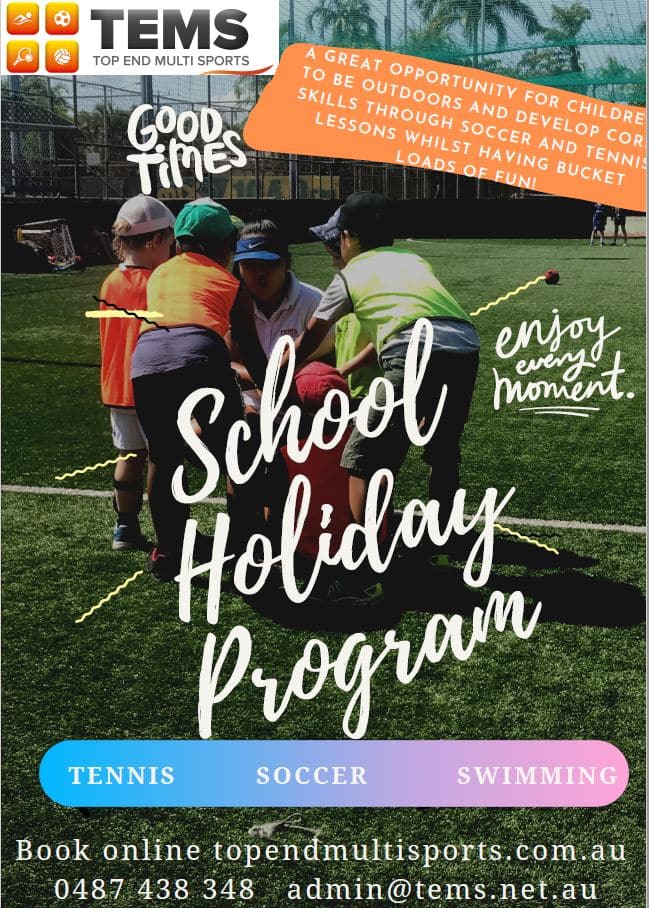 Looking for school holiday fun? Keep your kids entertained & active these school holidays with our multi sports program.
Join us for an action packed weeks of sports including:
⚽️ Soccer
???? Tennis
???? Volleyball (optional)
+ Pool Time
Our multi sports program is open to children aged 5 to 12 years.
Our coaching staff will provide a safe environment for children to develop their sporting skills through games, skill sessions, drills whilst having bucket loads of fun.
Find more information about times and dates on our Facebook Page at https://www.facebook.com/TopEndMultiSports or contact us via phone or email.