EASTER 2022
 April school holiday program
WEEK 1 MON 11th, 12th, 13th and 14th 
ALL AGES WELCOME (FROM SCHOOL AGE 5+)
PRICES:
-$70 PER DAY
-$230 FOR THE FULL WEEK 

Looking for school holiday fun? Keep your kids entertained & active these school holidays with our multi sports program.
Join us for an action packed weeks of sports including:
⚽️ Soccer
???? Tennis
???? Volleyball (optional)
+ Pool Time
Our coaching staff will provide a safe environment for children to develop their sporting skills through games, skill sessions, drills whilst having bucket loads of fun.

Drop off from 8am (if you need earlier please ask, half days available)

Morning of Tennis activities

10.30 Break for recess/movie

11.30 Soccer Drills + Games/Pool Time (Rotation)

12.45 Lunch and continue with Movie

Afternoon - Dodgeball, Volleyball, Soccer Games + more pool time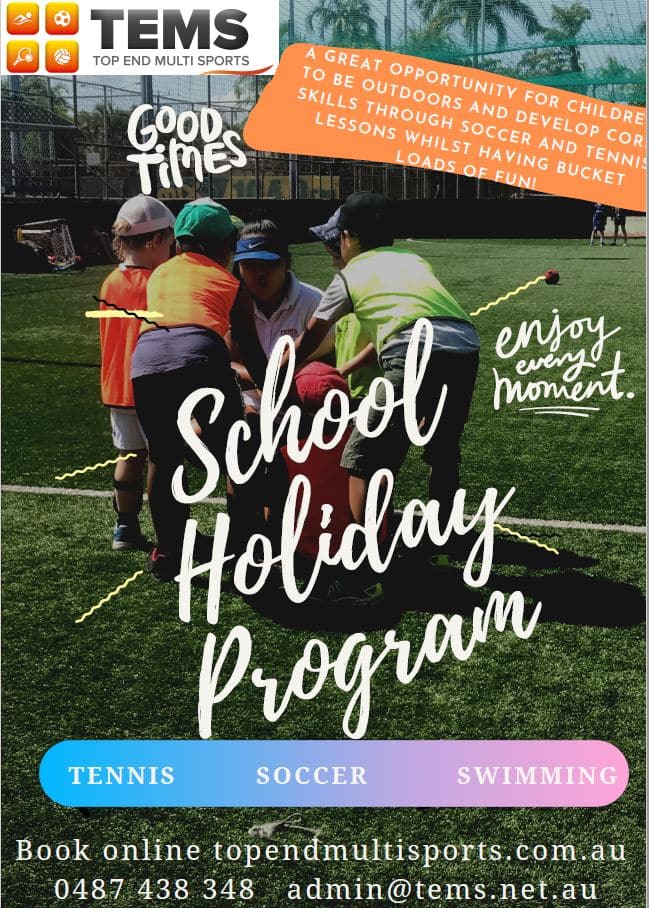 Packed lunches (we can heat foods in Microwave)

Shoes, Hats and water bottles

Change of clothes/bathers and towel if swimming